Nail Salon Coquitlam
Overview of nail salons and their popularity
Individuals seek professional nail care services and trendy nail designs, leading to a rise in the popularity of nail salons. Proper Nails is a renowned nail salon brand in Coquitlam, British Columbia. The salon has gained attention from residents due to its exceptional services and dedication to customer satisfaction. As a result, proper Nails have become a preferred destination for individuals looking to pamper their hands and feet. In addition, the salon boasts highly skilled nail technicians and a welcoming atmosphere, making it a destination for locals and visitors.
Introduction to Coquitlam as a thriving city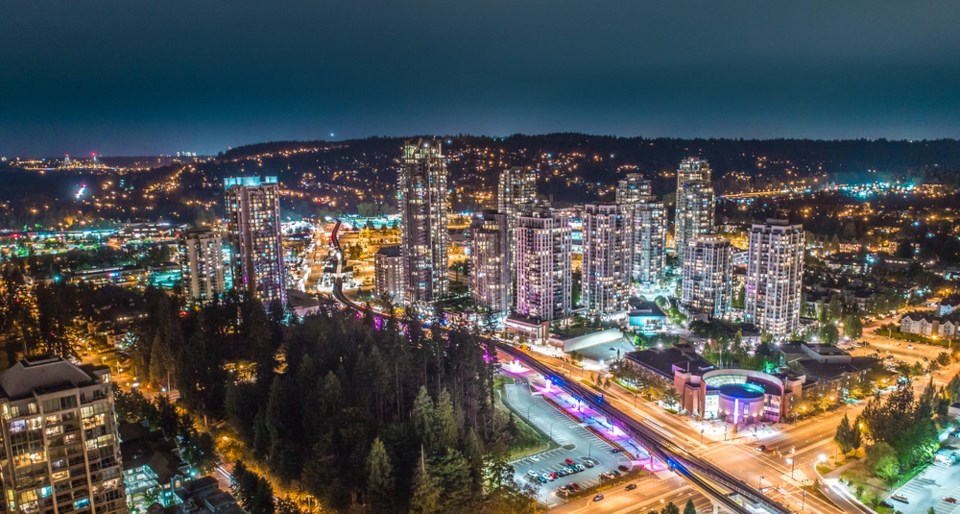 Coquitlam is a city in Greater Vancouver known for its thriving economy and diverse community. Proper Nail is a prominent player in the beauty industry within this urban landscape. Coquitlam residents value self-care and beauty, making Proper Nails a great place to indulge in luxurious nail treatments. This salon offers various services, including classic manicures and elaborate nail art designs. Proper Nail is the city's premier destination for high-quality nail care services.
The Nail Salon Industry in Coquitlam
Growth and popularity of nail salons in Coquitlam
Proper Nails has been a critical player in Coquitlam's growth of the nail salon industry. Their commitment to quality and ability to stay up-to-date with current trends has earned them a loyal customer following. In addition, Coquitlam's rising demand for nail care services has expanded Proper Nails, solidifying its position in the local beauty industry.
Variety of nail salons in the area
Proper Nails stands out from other Coquitlam nail salons due to its exceptional service offerings and attention to detail. The salon offers various services, including manicures, pedicures, nail extensions, and intricate nail art. Proper Nails caters to diverse customer preferences, from classic elegance to bold and trendy designs. The highly skilled nail technicians provide personalized care, ensuring every customer feels pampered and satisfied.
Services and Offerings
Nail care services provided by Proper Nails
Proper Nails provides a range of nail care services with precision and expertise. Their services include basic manicures, pedicures, gel nail extensions, and acrylic overlays. Each service is tailored to meet individual preferences and needs. Proper Nails uses high-quality products and the latest techniques to ensure the longevity and durability of nail enhancements. They also offer artistic nail designs with intricate patterns, vibrant colours, and eye-catching embellishments.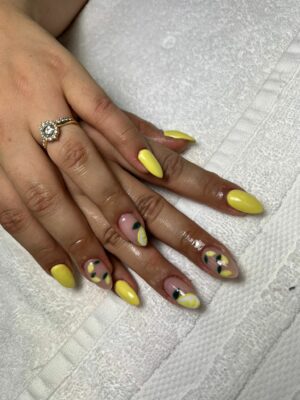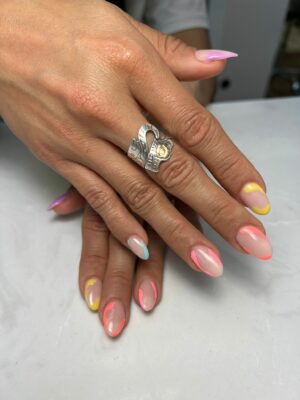 Additional services offered by Proper Nails
Proper Nails offers more than just nail care. Customers can also get waxing and threading services for smooth skin. Eyelash extensions and tinting are also available for a defined and glamorous look. Proper Nails also provides facial treatments and skincare services for healthy skin. With various services available, Proper Nails aims to be a one-stop beauty destination. Customers leave feeling refreshed and rejuvenated.
Quality and Safety
Importance of cleanliness and hygiene at Proper Nails
At Proper Nails, cleanliness and hygiene are highly valued to ensure customers' safe and comfortable environment. The salon follows strict sanitation protocols, maintaining cleanliness and using sterilized equipment for each customer. In addition, proper Nails prioritizes customer well-being by implementing rigorous hygiene practices, such as using disposable liners for pedicure tubs and regularly disinfecting workstations. As a result, customers can relax during treatments, knowing that their health and safety are taken seriously at Proper Nails.
Highly trained and certified nail technicians at Proper Nails
The nail technicians at Proper Nails are extensively trained and certified to deliver exceptional service. They stay up-to-date on industry trends, techniques, and products. Each technician is skilled in providing professional nail care services with precision and attention to detail. Proper Nails guarantees top-notch services from well-trained and qualified professionals by keeping up with the latest advancements in the nail industry.
Customer Experience and Satisfaction
Commitment to customer satisfaction at Proper Nails
Proper Nails' philosophy is centred on customer satisfaction. The salon aims to provide a welcoming and comfortable atmosphere for customers. The staff strives to understand customers' preferences and desires, offering personalized services. They listen to requests and give expert advice on nail care options. Proper Nails aims to exceed expectations and leave a lasting impression on every customer.
Positive customer reviews and testimonials
Proper Nails in Coquitlam has received numerous positive reviews and testimonials from satisfied customers. Clients appreciate the staff's friendly and professional demeanour and the high-quality services provided. Nail technicians are often praised for their attention to detail, creativity, and skill. Proper Nails is committed to cleanliness, hygiene, and customer safety, which has been well-received by customers. Positive word-of-mouth recommendations and online reviews have contributed to Proper Nails' reputation as a trusted and reliable nail salon in Coquitlam.
Impact on the Local Economy
Job creation and employment opportunities
Proper Nails' establishment in Coquitlam has generated employment for skilled nail technicians and beauty professionals, contributing to the local economy's growth. In addition, the salon's expansion has necessitated hiring talented individuals, providing career opportunities within the beauty industry and positively impacting employment rates.
Contribution to the beauty industry in Coquitlam
Proper Nails is a well-known nail salon brand in Coquitlam that has contributed significantly to the beauty industry. The salon's focus on providing top-notch services and keeping up with new trends has raised the level of nail care in the region. Proper Nails' dedication to quality has also encouraged healthy competition among other nail salons, improving the overall standard of the beauty industry in Coquitlam.
Economic benefits for other businesses in the vicinity
The popularity of Proper Nails and its customer base can positively impact nearby companies. As patrons visit the salon for nail care services, they may also discover and frequent nearby establishments, potentially increasing foot traffic and revenue for local businesses.
Challenges and Solutions
Staffing challenges and maintaining skilled nail technicians
Attracting and keeping skilled nail technicians is challenging for Proper Nails and other salons. The industry's need for talented professionals can exceed the supply. Proper Nails invest in training and professional development programs to address this challenge. Their goal is to create a supportive and nurturing work environment that will keep skilled technicians who are passionate about their craft.
Addressing customer concerns and complaints
Proper Nails values addressing customer concerns and complaints promptly and effectively. They have a customer feedback system for feedback, suggestions, and complaints. The management team takes customer feedback seriously and resolves any issues raised. Proper Nails aims to maintain a positive reputation and build strong relationships with its clientele by actively listening to customers and prioritizing their satisfaction.
Adapting to changing trends and customer preferences
The beauty industry changes often, with new trends and customer preferences emerging regularly. Proper Nails understands the importance of staying current and meeting the demands of its clientele. The salon monitors industry trends, attends beauty expos, and seeks customer feedback to anticipate changing preferences. As a result, proper Nails can adapt its services, introduce new techniques and designs, and provide customers with the latest nail care experiences by staying up-to-date.
Best Nail Salon Coquitlam
Recap of the importance of Proper Nails in Coquitlam
Proper Nails is a well-known nail salon brand in Coquitlam that provides various treatments and prioritizes customer satisfaction. The salon prioritizes quality, safety, and customer experience, making it a popular choice for those needing professional nail care.
Final thoughts on the positive impact of Proper Nails in the community
Proper Nails' presence in Coquitlam has increased economic growth and improved beauty industry standards. The business offers employment opportunities and quality services and engages with customers to positively impact the community.
Call to action for readers to visit Proper Nails.
Whether one desires a classic manicure, trendy nail art, or a relaxing spa experience, Proper Nails is synonymous with excellence in nail care. Readers are encouraged to experience the exceptional services and customer-focused approach at Proper Nails and discover firsthand the difference it can make in their nail care journey. Visit Proper Nails in Coquitlam and indulge in a pampering experience that exceeds expectations.
Nail Salon Coquitlam: Currently undergoing a rebranding, formerly known as Professionail visit us at Lougheed Town Center